Pharmaceutical subcontracting is revolutionizing the pharmacy, parapharmacy and food supplements sector. Spotlight on a little-known profession.

It is a little-known profession which is at the heart of the activity of the NHP laboratory. Shaping, or pharmaceutical subcontracting, is a movement that appeared in France at the end of the 90s. Since then, the movement has continued to progress, with a turnover estimated at one and a half billion euros.
The principle ? It is Wencelas Guebels, who, in an interview with La Voix du Nord speaks best:
The clients come with their formula and we manufacture capsules, powders, tablets, only food supplements
As L'Usine Nouvelle reminds us, in fifteen years, pharmaceutical groups have sold more than 30 French sites to subcontractors, often at symbolic prices. This has saved them a deleterious restructuring for their image.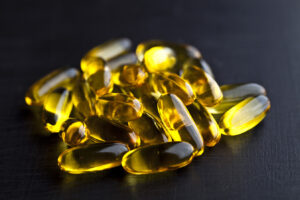 At the origin of this movement, the laws obliging pharmacists to replace drugs with a generic. As soon as star drug patents fall into the public domain, the need for shaping explodes.
And in its wake, all sectors benefit from it, starting with that of food supplements, which is still worn as well .